Download TeamViewer 15 for Windows
in Teamviewer software download
---
TeamViewer software supports connecting and controlling remote computers in a comprehensive way, downloading and using TeamView 15 allows users to work, install on their computer through another computer and even is on a phone running Android or iOS.
TeamViewer latest version 15.30.3 is an extremely convenient and fast remote control software that can connect to any computer or server anywhere in just a few seconds.
It is because of its convenience that TeamViewer has been winning the hearts of many users. Download the latest TeamViewer 15 with a lot of extra features much more than the TeamViewer 14 version.
What's outstanding about TeamViewer?
* Multi-platform
TeamViewer 15 version works on most platforms including Windows, macOS, Linux, Chrome OS, iOS, Android, Universal Windows Platform (UWP) and BlackBerry. Support connecting PC to PC, PC to mobile device and vice versa.
* No system configuration required
After installation, you can use the software immediately without having to configure settings on the system. TeamViewer can work behind firewalls and automatically detect any proxy configuration.
* Compatible with many operating systems
The software that supports accessing and controlling remote computers is compatible and works on many different systems.
* Free and support multiple languages
As mentioned above, TeamViewer includes a free version for individual users and supports 30 different languages.
* Built-in monitoring feature
Other outstanding features of TeamViewer are monitoring and sending alerts to users if hard drive space is full, Windows updates, virus warnings and Windows firewall.
* Share files, data
Supports file sharing at speeds up to 200 MB/s, via file manager, menu and drag and drop.
* Chat online
Instant messaging functionality on TeamViewer includes group chats, web-based chats, offline messages, chat history, fixed group chats, and more. Supports both mobile devices and end-to-end encryption.
* Record session
Record sessions or remote controls (including audio, VoIP, video and webcam photos) in AVI video format.
* Remote control
Control computers or Android, Windows 10 Mobile devices remotely.
In addition, TeamViewer also has a version to use directly without having to install. Users can download TeamViewer Portable and store it on USB for easy use on many different computers.
Teamviewer download version 32 bit and 64 bit
Tags:
download teamviewer for Windows
,
teamviewer for windows
,
teamviewer software
,
teamviewer version 15
,
teamviewer version 32 bit and 64 bit
---
Related posts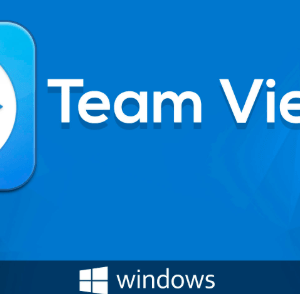 Teamviewer software download
Teamviewer software download
Teamviewer software download